SENSE  REDUCES PROJECT COSTS

AND INCREASES REVENUE
Reduces CapEx
SENSE lowers construction costs and risks as special expensive vessels and cranes are not required.
Reduces CapEx and OpEx
Delivers simpler, safer and more reliable construction and maintenance programming.
Increases availability and revenues
Provides the means for quicker repair and exchange of major components.
Saving of 9% on LCoE
Deep water offshore site cost reductions confirmed by cost modelling using real life marine weather data.
PROVEN COST REDUCTION
SENSEWind's Integrated Cost and Marine Operations Modelling tool demonstrates the significant cost reductions possible by using the SENSE technology.
The model uses real life marine and weather data to calculate the projected savings over the full life of a project from installation to decommissioning.
COST REDUCTION RESULTS USING SENSE MODEL
| Total wind farm cost saving | Saving on LCoE |
| --- | --- |
| Offshore shallow water  (500 MW project) | 1.2% |
| Offshore deep water  (1.2 GW project) | 9% |
| Onshore  (450 MW project) | 6% |
THE MARKET FOR SENSE TO 2030
The total market for onshore and offshore wind is predicted to grow at a significant and stable rate over the next 10 years.
£12 bn could be saved in capital (CapEx) and operating (OpEx) costs if SENSE is used for all of the serviceable available market (SAM).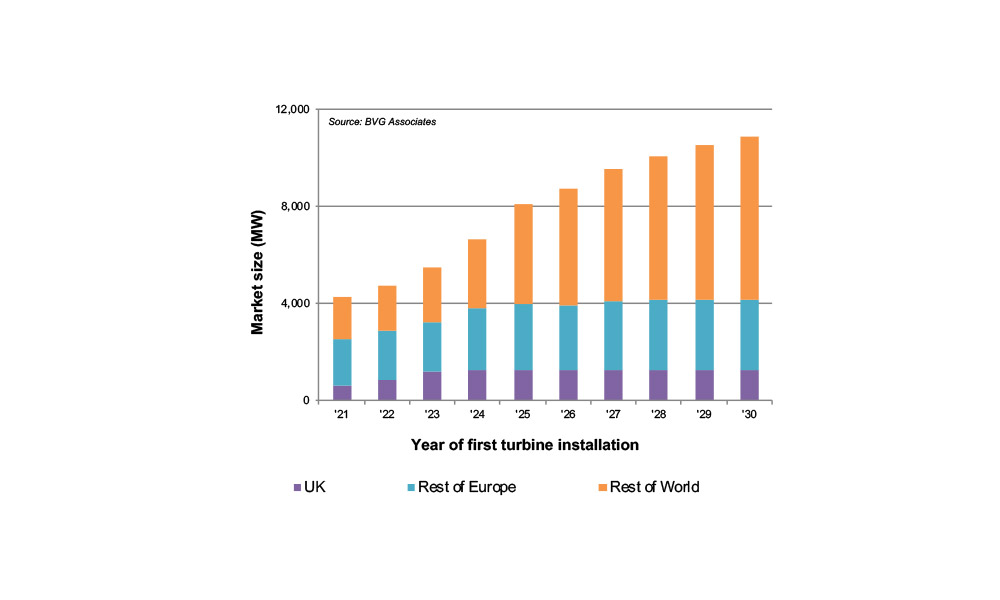 GLOBAL MARKET FOR SENSE OFFSHORE TO 2030
Total Available Market – 110 GW
Serviceable Available Market – 79 GW (the market where SENSE will be competitive)
GLOBAL MARKET FOR SENSE ONSHORE TO 2030
Total Available Market – 720 GW
Serviceable Available Market – 200 GW (the market where SENSE will be competitive)