SENSE CAN BE USED ACROSS GLOBAL MARKETS
SENSE reduces costs
A twelve-month Innovate UK Energy Catalyst study confirms a saving of 9% on LCoE for a deep water offshore water sites.
Integrated Cost and Marine Operations Model
SENSE Wind has developed an integrated cost and marine operations modelling tool to demonstrate the cost benefit for a specific site location and project configuration.
Real life data modelling was used to estimate cost reductions over the full life of a project from installation to decommissioning.
HEADLINE COST REDUCTION RESULTS
Total wind farm cost saving
CAPEX Saving
(£m)
Annual OPEX saving
& revenue increase
(£m/year)
Saving on LCoE
(%)
Offshore shallow water (1.2 GW project)
75.4
9.3
3%
Offshore deep water (1.2 GW project)
112.6
25.7
9%
Onshore (450 MW project)
6.7
1.2
2%
Reference – BVG/Knowtra report – Innovate UK Energy Catalyst Round 3 Project final report
SENSE CAN WORK WHERE OTHERS CANNOT
The market for SENSE is vast
ESTIMATED GLOBAL MARKET FOR OFFSHORE WIND ENERGY INSTALLATION TO 2030
 107GW
Offshore turbine market where SENSE would be competitive – 79GW.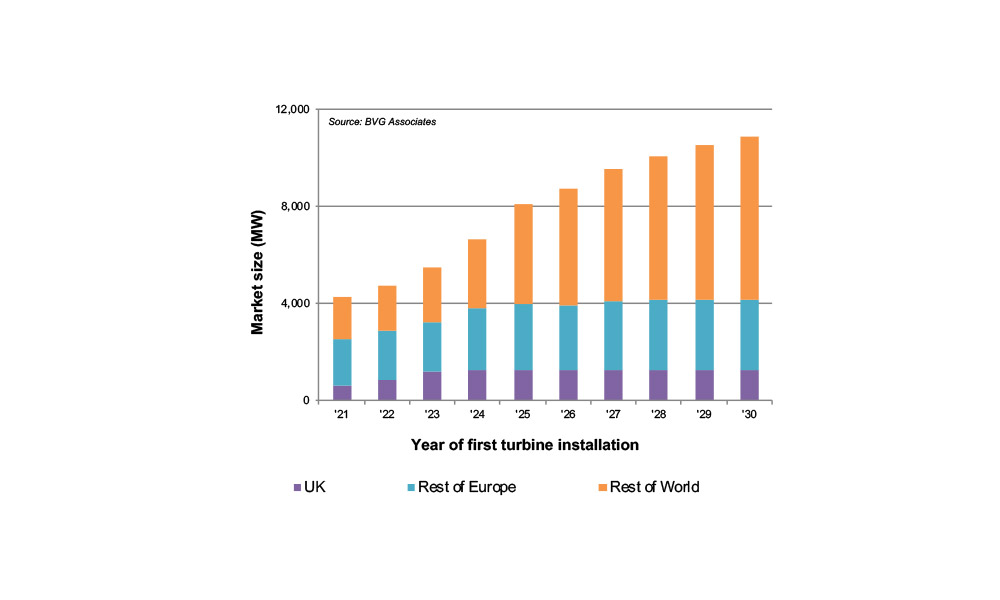 ESTIMATED GLOBAL MARKET FOR WIND ENERGY INSTALLATION TO 2030
864 GW
Onshore turbine markets with tower heights above 120m – 202GW