The Challenge:
Demand for wind energy continues to grow year-on-year, wind turbines are getting ever bigger, and sites are getting more difficult to access and moving further out to sea. This is increasing the costs and the technical challenges of installing and servicing wind farms onshore and offshore as current installation methods require ever larger, more expensive and specialised vessels and cranes, many of which are not yet built or available.
The Solution:
SENSE is a Self-Erecting Nacelle and Service System that installs, services, and decommissions large wind turbines without extra large special cranes or crane vessels.
SENSE can be used for all onshore and offshore turbines on taller towers, on otherwise inaccessible sites, in deeper waters and further offshore.
SENSE simplifies operations and reduces costs during development, construction and operations, and increases revenue through higher availability throughout the life of a project.

Use standard construction vessel for ​RNA transport and transfer to tower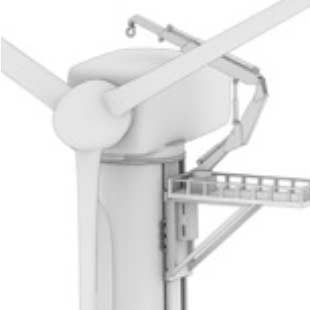 Undertake inspections and maintenance without tall cranes

No large expensive cranes or crane vessels for RNA installation​

Reduces number of lifting operations during installation

Eliminates the need for handling systems within the turbine to repair/replace major components
Value proposition
Use standard construction vessel for RNA transport and transfer to tower
Undertake inspections and maintenance without tall cranes
No large expensive cranes or crane vessels for RNA installation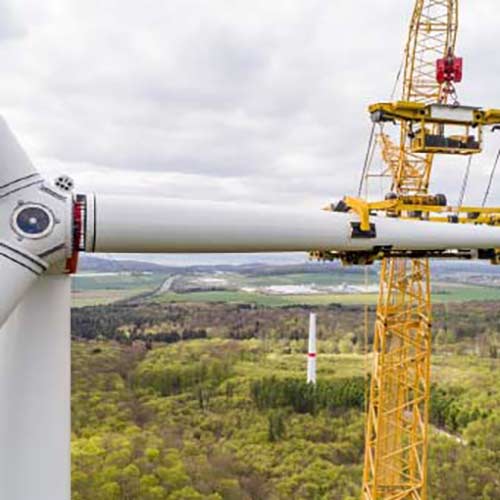 Reduces number of lifting operations during installation
Eliminates the need for handling systems within the turbine to repair/replace major components
ONSHORE
reduces installation and operations costs
increases availability and revenue
no special cranes
reduced size of hardstand
no lengthy mobilisation or demobilisation
allows your project to go higher and bigger
makes remote or difficult to access sites viable
OFFSHORE
reduces installation costs
reduces operations costs
increases availability and revenue
no jack-up cranes
no limit to water depth
less dependence on weather windows
allows your project to go deeper and further offshore